About Me

Well hey! I'm Valencia. I'd list my nicknames, but we'd literally be here all day, so you can call me V. I'm in my early twenties, trying to figure out life like everybody else. While I'm 20..something in real life, I'm convinced that I'm old enough to apply for social security inside lol. As I said before, I've grown up in church all of my life (COGIC girl through & through!). I could count the Sundays I wasn't at somebody's church, & it'd probably be 15...max. Yet, with all that time I spent in church, I didn't really know God for myself until I was in school at THE University of Texas at Austin (hook 'em horns!!). Maybe it was me being out there by myself. Maybe it was me being tired of going to church, hearing somebody tell me that I was free, & walking out as bound & wounded as I was the week before. Maybe I was tired of playing the game & wearing the mask. Regardless, my 4 years at UT have transformed my entire spiritual journey. It's real for me now, & hopefully, I'll help make it a little more real for you. OH!! Some more extra info about me...
---
Random Facts You May (not) Know

• I'm (half) Nigerian (dad's from Lagos)
• UT Austin 2015 Grad (Texas EX! \m/)
• 2018 Law school grad
• Good music makes my day

Favorite Quotes & Phrases

• "As your days are, so shall your strength be..."
• "Make the same place you cried the very place you rejoice."
• "What is for you, will not pass you..."
• "Well, bless God!" (that'd be the old lady in me lol)

What I LOVE to Do...

• Sing (it gets real when I'm alone lol)
• Write poetry (or just...write anything...that's not a paper)
• Talk to people (...most of the time lol)
• Sleep!! (because I don't do that as much as I probably should)
Powered by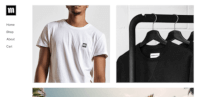 Create your own unique website with customizable templates.