I will be the first to admit that I'm kinda sorta…extremely childish at times. I laugh at a lot of things that I probably shouldn't laugh at. My sarcasm turns into a childish joke (or…5). I have natural childishness down to every tee; it's the spiritual childishness that I struggle with (surprising, right?)….


The story is told in Genesis 19 of the destruction of Sodom & Gomorrah. Sodom & Gomorrah was…..a mess. You name it, it happened there. Eventually, God….got a little upset & decided to destroy it (ALL of it). However, before He set it ablaze, He sent a few angels down because He didn't want to destroy Lot. The angels made their way to Lot's house & said (warning, Valencia Version coming soon) "Pssst!!! You need to get out of here. It's about to go down. Do not pass go, do not collect $200. Don't turn around. Get….out" Lot leaves the city with his family, but he didn't make it to Zora with all of his family (very unhappy ending). Why? Well….what had happened was….

Powered by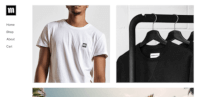 Create your own unique website with customizable templates.