So I was reading the Bible one day….and I had a law school moment (I don't admit it much, but I LOVE IT when that happens). It happened in Mark 9:14-27. There, a story is told of a man, his possessed son…and Jesus. The man brought his son to Jesus, describes the problem, and says "if You can do anything, have compassion on us and help us." (v. 22) Jesus, being….Jesus, responds and says "If you can believe, all things are possible to him who believes." (v. 23) There's a shift between those two verses that I want to show you today, so come on! Let's go...


I have a series of scars on my arms (I went through a particularly terrible summer where it seemed like I drew mosquitos to me every time I inhaled..or exhaled). This weekend, those scars were used to teach me a lesson that I want to share with you...
Powered by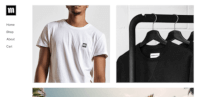 Create your own unique website with customizable templates.