I am not a morning person. I'm actually the exact opposite (I went to bed at 1:30 Tuesday morning). For a week or so, I felt led to tune in to a 4 a.m. Tuesday prayer session that happens in Chicago. I questioned my ability to do it (once again, I'm not voluntarily active before 9 or 10 am...on a good day), but I got up ...at 4 am...and listened to/participated in the prayer session. It...laid…me...OUT. Like literally, I was on my floor, crying out of control...at four...in...the...morning, trying to avoid waking up those that live around me. The night before, I essentially told God to make me waking up worth it (bold request)…He fulfilled His end of the bargain, & then some. The prayer session was only an hour long, and at 5 a.m, I was too deep in the spirit to go back to sleep. So, I was praying after they ended the live feed. That taught me something that I want to pass to you


Honesty moment: so, when I started writing this, I was convinced that I was going to base it on Isaiah 59:19. Then, I realized that scripture doesn't mean what I thought it meant (lesson/purpose of this intro: this is why we study the word for ourselves, saints). Yet, I found another scripture that essentially speaks to the same point (thanks God, because I was starting to think I was insane/incompetent). Today's ram in the bush: Psalm 3:3.
Powered by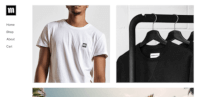 Create your own unique website with customizable templates.