(I wrote a whole 'thank you' message on the overall blog post page, & I still feel the need to say it here. Church Decoded has been viewed over 4,000 times! I started this blog 4 months ago. I just want to say thank you to each supporter, whether you come back every week or read 8 at a time, for how you have helped to share my life, and more importantly, His story. YOU'RE SO AMAZING! Ok, let's keep it moving...you came here for a reason...)

So anybody who's been in church for a while knows the story of Ezekiel & the dry bones in the valley. To ensure we're on the same page, I'm going to give you the Valencia version & suggest that you head to Ezekiel 37 for the full story (because I shall not give thou the Kingeth Jameth version..eth lol). So God brings Ezekiel to this valley full of dead, dry bones (because that's normal, right? lol) Then, God starts talking to Ezekiel & He's like "Sooooo Ezekiel, can these bones live?" Ezekiel responds & says "Well if anybody knew, it'd be You, God." God responds to Ezekiel & says "Prophesy to the bones & tell them that I said it's time to live" Ezekiel prophesies to the bones & they came together…and made bodies…that weren't breathing (HOW WEIRD IS THAT?!). Then God speaks to Ezekiel again, & has him speak life into the breathless bodies…and they began to live (made an entire army). God then tells Ezekiel that these bones represent Israel, because they had lost their hope & felt separated. He then told Ezekiel that He would breathe life back into His people, & that once He restored Him, they would know that He said it…and He did it.
Powered by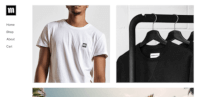 Create your own unique website with customizable templates.