Before I leave my house for the day, I pray. I grab the bottle of oil that I have sitting on my counter, rub my hands together, & start talking to Jesus about various aspects of my life. I use oil for a variety of reasons: 1) I'm churchy; you know it's real when you pull out the oil 2) (more importantly) it's a reminder that as I go through this day, I should always have what I call 'greasy hands'. What are greasy hands? Glad you asked you ridiculously intelligent human being! Let's chat about it for a bit…


Imagine that you know President Obama (or your choice person with power). You know this powerful person so well that whenever things go wrong in your life, community, nation, or even in the global sphere, you can simply call them, and say "hey, powerful person. I need you to fix this issue because it's really causing issues in my life."..and they fix it. You know this powerful person so well that they can create opportunities for you or your loved ones to go to school, get jobs, etc. because they care about you that much. You can randomly fly to D.C. (for the free!) and go sit with them for a while to talk about life and all that entails. You essentially have the hook up for a lifetime. That'd be cool huh? Well, what if I told you that you already had that hookup, you just didn't recognize it? Would you believe me? You, yes you, have that access to God at any point of the day, every day of the week through prayer. I'm here to tell you that regardless of what you've done, and what you've told yourself, there's power in your prayer, and hopefully, I can help you realize it in a better way today.
Powered by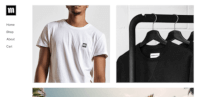 Create your own unique website with customizable templates.