Have you ever woken up & felt incredibly weak? I mean weak to the point that you wake up and feel like "…..no." Those moments in which life is just…too much. The moment in which you are done with this day, and are ready to see happier times. The moment in which your are tired of being attacked. You're tired of fighting. You're tired of losing this battle, and you're just….weak. You feel like you've been warring for ages, and the enemy keeps hitting you…and you keep losing. Moments that make you wonder 'where on Earth is God?' Well, if you feel like that, I'm here for you today. I've found out where He's been hiding, and He told me that I could tell you (in the strictest of internet confidence). God, the victorious, amazing, super awesome God that you've been searching for in the midst of your struggle…is in the secret place.


A story is told in Luke 7:36 about a woman that comes to Jesus, kneels down behind Him, and begins to wash His feet. She then rinses them with her tears, and dries them with her hair. Throughout this entire encounter, she doesn't say a word. She just…does it. To me, this story is one of the most important stories in the Bible. I think that woman is a picture that will eternally represent what Christians should be. I believe that her story is included as an example of true worship, sacrifice, and relationship with God. I think that if we acted more like this woman in (and actually, out of) church, we'd be closer to the God of the church. So, today, she's our topic, and our trendsetter. Let's go....
Powered by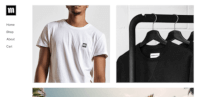 Create your own unique website with customizable templates.